Masterclass Sessions Breakdown
The masterclasses listed below are 1 hour in duration and delivered by thought-leaders within their field. Participants will be taken through industry best-practice case studies to help tackle the ongoing challenges faced by SMEs. The masterclasses are practical in nature with opportunities for Q&A at the end. Each masterclass session is subject to availability and is filtered under the four thematic business pillars: People, Finance & Growth, Digital & Automation, and Business Processes.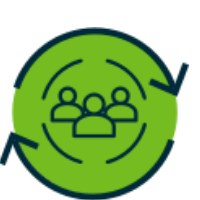 People
Masterclass Title: SME Talent Leadership in a Covid World
Description: This masterclass will focus on managing and leading talent in challenging times. Creating and maintaining a motivational environment, inspiring a shared vision and celebrating different types of success. Using the new 'Covid World' as an opportunity to create/facilitate innovation in your team, identifying new or bolt-on services, dealing with your customers differently and keeping your team engaged.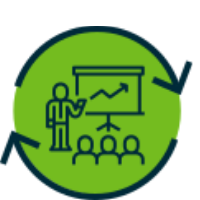 Finance & Growth
Masterclass Title: Demystifying Government Financial Supports for SMEs
Description: Join our programme partners, Strategic Banking Corporation of Ireland (SBCI), for this insightful masterclass which will clearly outline the government grants and supports available to SMEs. It will include supports for all types of SMEs, the amount of grants/loans available under each scheme, the application process involved and next steps to get started. If your business could benefit from financial assistance, get the information you need to navigate available funding.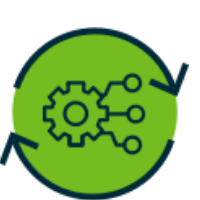 Digitalisation & Automation
Masterclass Title: Organic, Free Ways to Generate Leads for Your Business
Description: Getting that first meeting with target clients is often the hardest step with cold calling, networking events, and paid ad campaigns leading to inconsistent or fruitless results. This practical masterclass is designed to take the mystery out of lead and client generation, using key techniques to enable you to grow your business successfully and economically.
Workshop Sessions Breakdown
The workshops listed below are 2 hours in duration each and limited to 15 participants. A subject-matter expert will lead a highly interactive session, including breakouts and peer-to-peer shared learning. You will discuss challenges currently faced by SMEs and discover relevant, practical tools and techniques you can immediately apply within your business. Each workshop session is subject to availability and is filtered under the four thematic business pillars: People, Finance & Growth, Digital & Automation, and Business Processes.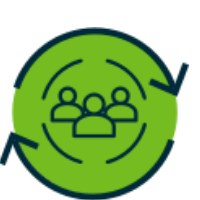 People
Workshop Title: Teamwork Makes the Dream Work
Description: This interactive hands-on session focuses on how to build a stronger, more cohesive team aligned to the business and its goals. Explore how you achieve this with in-person or remote teams, and how to draw on wider external supports when you need them. Negate conflict and enable your team to reach its full potential.
Workshop Title: Lift and Inspire – the Path to SME Leadership Success 
Description: Highly interactive practical session to optimise your leadership as an SME owner/manager. Gain insights into how to lead yourself, become self-aware and understand the impact you have on others. Then expand these skills to drive, motivate, and empower your teams to deliver on business goals. Learn to apply tools and techniques to retain staff, influence stakeholders and build stronger relationships.
Workshop Title: Resilience – Conquer from Within
Description: In this practical session, learn how to manage your stress levels and enhance well-being. Understand the concept of resilience as an SME owner/manager in challenging times and how to draw on past experiences, pause and restructure yourself. Gain tools and techniques to counteract anxiety, take back control and 'rewire new beliefs' to deal with negativity in a more productive way.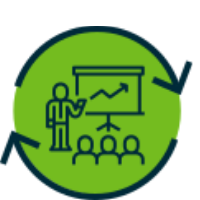 Finance & Growth
Workshop Title: Managing Your Cashflow
Description: This interactive workshop will show you how to objectively review cash management in your business and how to spot funding gaps. Learn about the range of options available to access funding, and which is right for your business. Deep dive into eligibility criteria for funding, demystifying funding application paths and what you need to prepare in advance of application.
Workshop Title: The Winning Formula – Marketing is Math
Description: Henry Ford once said "I know 50% of my marketing works, the trouble is I don't know which 50%!" Learn the basics of marketing your product/service and ensure your marketing budget is an investment not a cost. Gain insights into positioning your product in the market, your competitive landscape, ideal customer and leveraging this to increase your sales and profits.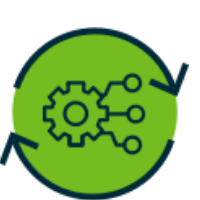 Digitalisation & Automation
Workshop Title: Digital Tools to Grow Your Business Online in 3 Months
Description: Are you feeling unsure of how to approach new ways of engaging online to grow your business? With the right digital tools and know how, it is possible to gain a stream of new inbound business leads and sales. This session will provide real world examples of implementing low budget channels and tools and demonstrate tangible results you can measure.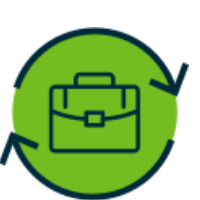 Business Processes
Workshop Title: Lean for SMEs – Remove Waste and Improve Your Business
Description: In this interactive session, understand how to implement the cornerstones of Lean to streamline your existing business processes and improve efficiencies to support your company goals. Understand how to map workflows, remove process waste/inefficiencies and create value-added workstreams in an SME context. Learn how Lean can improve and futureproof your business processes.
Workshop Title: How to Manage Risk, not Avoid it
Description: Managing risk is more essential for SMEs today than ever before. In a climate of radical change and uncertainty, this interactive session will give you the skills and competencies to enable you to identify, respond, and mitigate risk in your business. Learn how to identify business risks, quantify and assess the impact to your business and develop risk management strategies.
Apply Now
Click here to return to the main MentorsWork website to continue with your application.