As you start your journey to business success on the MentorsWork programme, you will have unlimited access to a range of over 50x masterclasses and workshops, each focused on a unique and critical driver of business productivity.
Masterclasses are 1 hour in duration and delivered by thought-leaders within their field. Participants will be taken through industry best-practice case studies to help tackle the ongoing challenges faced by SMEs. The masterclasses are practical in nature with opportunities for Q&A at the end.
Workshops are 2 hours in duration each and limited to 15 participants. A subject-matter expert will lead a highly interactive session, including breakouts and peer-to-peer shared learning. You will discuss challenges currently faced by SMEs and discover relevant, practical tools and techniques you can immediately apply within your business.
Each masterclass and workshop session is filtered under four thematic business pillars: People, Finance & Growth, Digital & Automation, and Business Processes. Please scroll down to view a selection of some of the masterclasses and workshops available to you.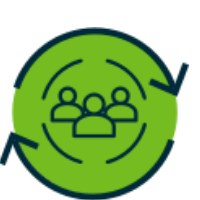 People Pillar
Masterclasses:
SME Talent Leadership in a Covid World
Innovation: The art of the possible for Business
Change is hard, but embracing it brings progress
Working from anywhere: Effective virtual leadership
Workshops:
Lift and Inspire – the Path to SME Leadership Success.
Teamwork Makes the Dream Work
Resilience: Conquer from Within
Strategic Planning 2021 New Year, New Start, New Resolutions
Effective Communication in driving Team Performance
Driving business outcomes by developing stronger stakeholder relationships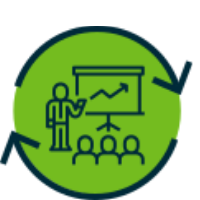 Finance & Growth Pillar
Masterclasses:
Achieve the Sales Results – How to deliver results in lockdown Accelerate your Growth
Double the Value of Your Business
Winning business strategies in the post Covid world
SBCI: Demystifying Government Financial Supports for SMEs
Microfinance Ireland: Financial Support for Micro Businesses
Workshops:
The Winning Formula: Marketing is Math
Sharpen your Sales Skill
Managing Your Cashflow
Access the Hidden €20billion tender market
Accelerate Your Growth – Develop Your Export Potential
Drive your Finances – understanding your financial drivers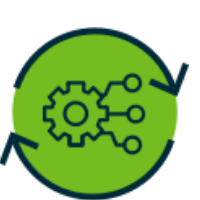 Digitalisation & Automation Pillar
Masterclasses: 
Organic, Free Ways to Generate Leads For Your Business
Cybersecurity and your SME: Why and how to protect your business from today's cyber threats
How to win new customers in an all-digital world
Workshops:
Digital Tools to Grow Your Business Online in 3 Months
Automation Tools That Will Save Your Business 8 hours per week
How to create a digital strategy to smash your 2021 targets
Why Customer Experience (CX) is vital to your SMEs success & how to create a winning one!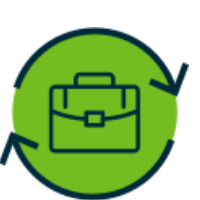 Business Processes Pillar
Masterclasses:
Using Best Practice Standards can Add Value to your Business
Continuous Improvement for Business Excellence: A Mindset not a Method
Responding to Business Risk in Times of Uncertainty
Maximise Your Profits – Optimise Your Processes
Workshops:
Lean for SMEs: Remove waste and improve your business
How to Manage Risk, not Avoid it
Lean: Remove Waste & Improve Your Business Processes
Get to the Root of the Problem & Increase Your Profitability
Costing your Business Operations: "Where is your money going"
Tracking Indicators of Your Business Performance is Key to Success
Apply Now
Click the apply button below now to begin your MentorsWork journey.