Below you will find research reports from the team at MentorsWork on SME productivity, created from analysing 1,000+ small and medium-sized businesses that have gone through the MentorsWork programme.
Finance and Growth Skills of Small and Medium Enterprise in Ireland – June 2022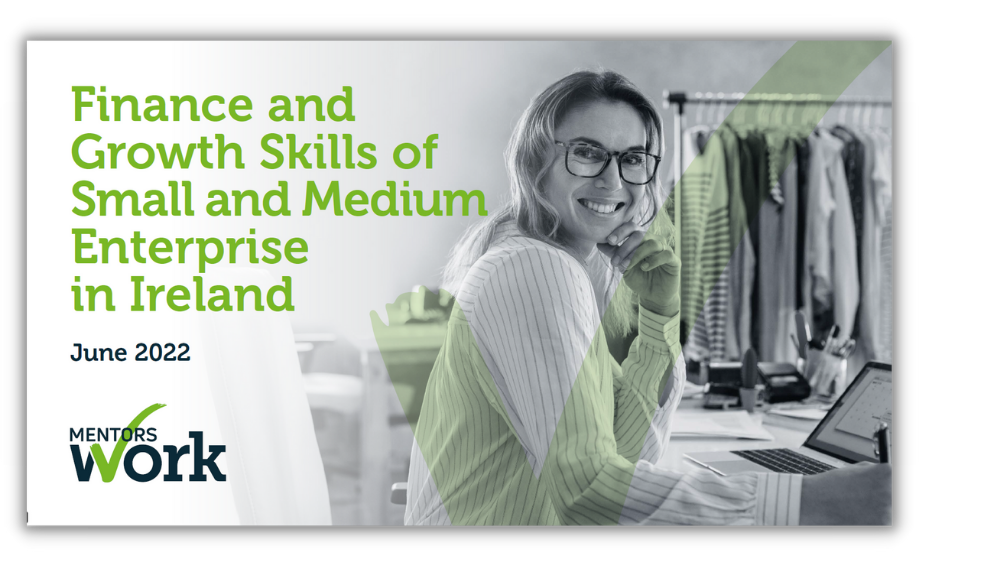 The report determines several predictors of financial competency, with higher employee numbers, and older businesses (10+ years) more positively correlated with stronger financial literacy skills and higher capacity to execute effective strategic planning. Younger SME businesses (10 years or less), score lower than older counterparts in the report's metrics in measuring financial literacy, financial analysis and understanding risk. In addition, these businesses have more difficulty with routes to accessing financing and financial supports, as do businesses with 9 employees or fewer.


People and Leadership Skills of Small and Medium Enterprise in Ireland – September 2022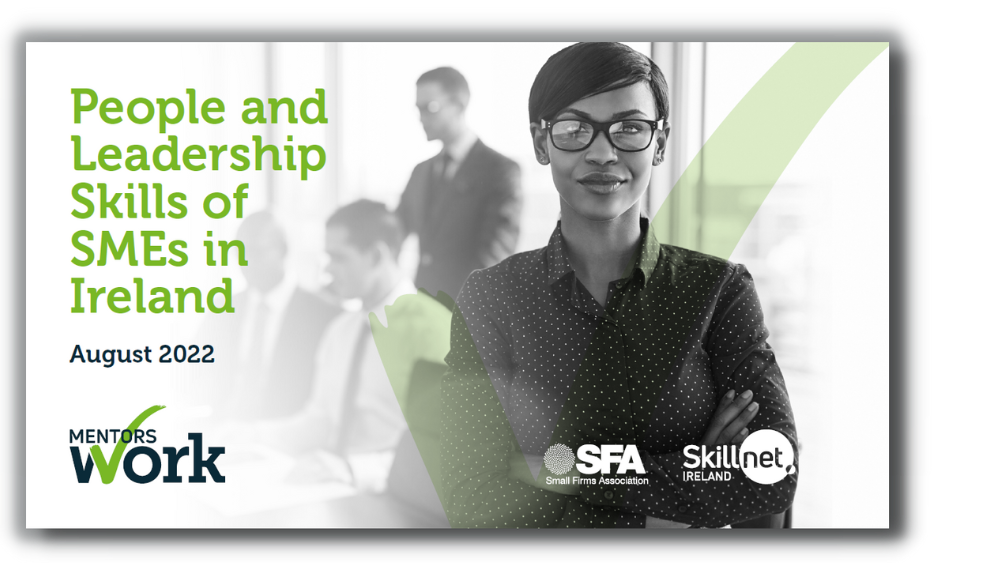 This report highlights how People and Leadership skills are of vital importance for the sustainability and productivity of Small and Medium Enterprises in Ireland. Micro-businesses and new/younger businesses have skills deficits when it comes to People and Leadership skills. Especially in relation to performance management, creating a culture and guiding change, as well as, teamwork, micro-businesses and younger businesses are falling behind. In addition, it is noted that both the Retail and Hospitality sectors have scored significantly below average for Resilience which highlights the importance of mental health and mental wellbeing.


Digital and Automation Skills of Small and Medium Enterprise in Ireland – October 2022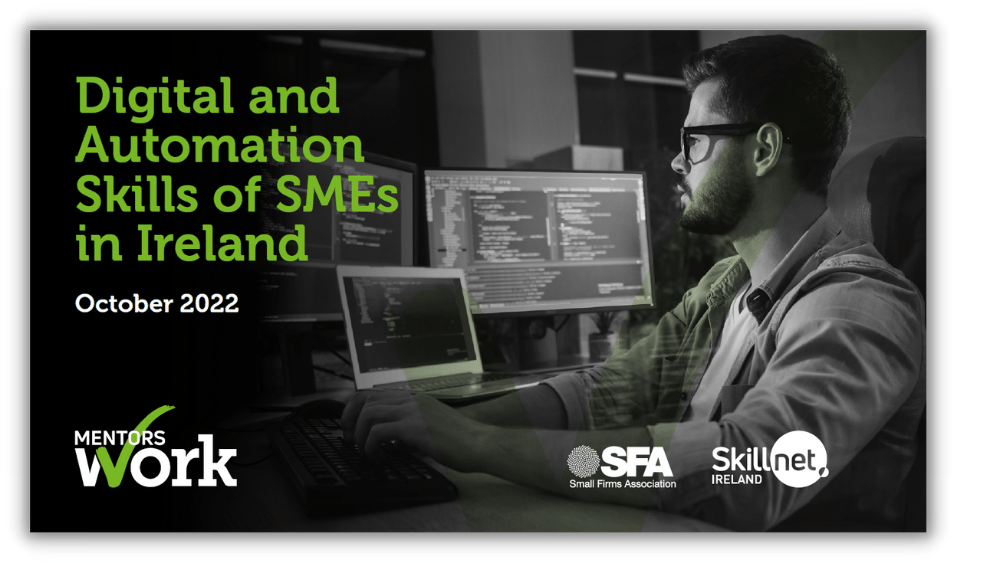 According to the latest report by MentorsWork, there may be urgent digital skills gaps across all sectors and evidence that older and micro-businesses hold the key to digital success – the value of adapting to the current environment. The findings of this report show the increased importance of concentrating on digital skills as we see lowest scores in using best digital practices and awareness of emerging technologies. By far one of the most important revelations is the lack of cybersecurity awareness across the board.


MentorsWork – Your Pathway to Business Success

The MentorsWork FREE 12-week business-support programme provides targeted supports to help SMEs across Ireland sustain and improve their business.
We know that owning or managing a business can be difficult, with a wide range of challenges to navigate. Ensuring you have the right skills, tools, and competencies to develop your business is a critical process. MentorsWork is here to support you, where it matters most.
MentorsWork is comprised of an integrated approach of mentoring and targeted learning opportunities, including:
– In-depth Online Competency Assessment
– One-to-One Mentoring Sessions
– Unlimited access to Peer-Focused Workshops
– Unlimited access to Expert-Led Masterclasses
– Multiple Licenses to a Curated Online Learning Platform
Click the apply button below now to register and begin your MentorsWork journey to business success.

*Private sector businesses based in Ireland with between 1 and 250 employees are eligible to participate in MentorsWork.